Got a question about a specific application?
Give us a call or email
If you are unsure about which factory part your vehicle has or requires, call us before ordering any kits.
Factory GM 1/2 Ton Control Arm Guide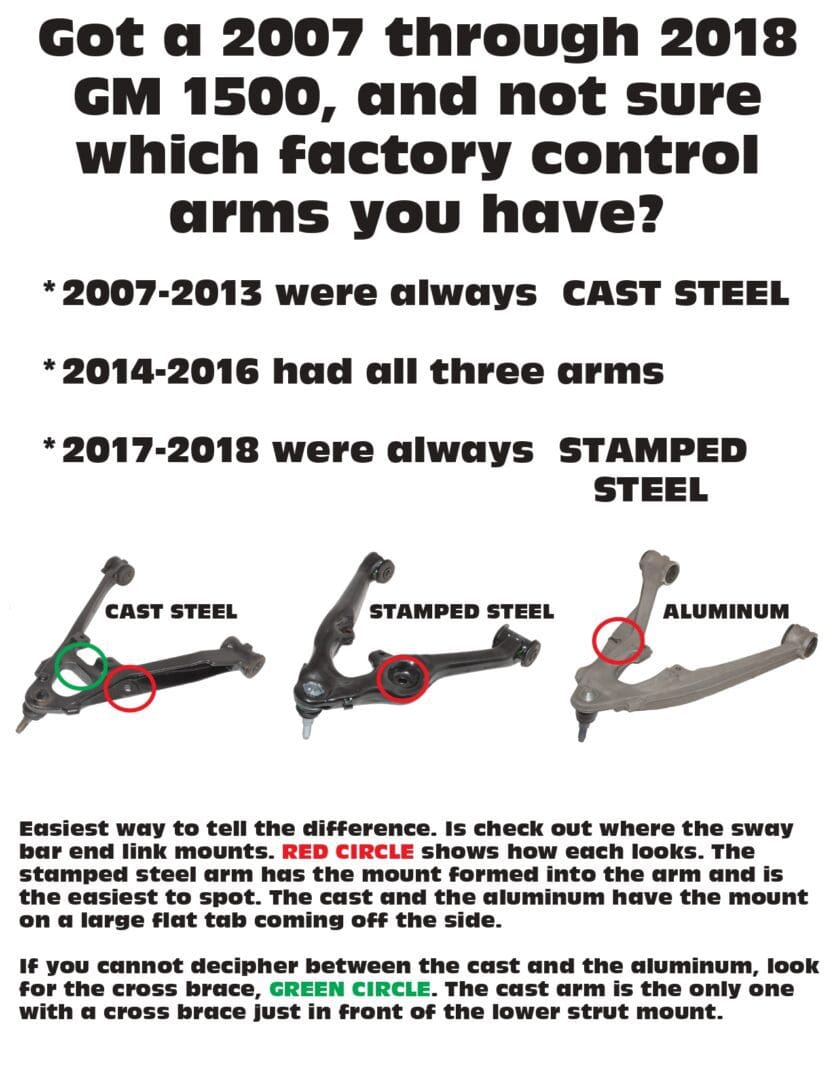 Lowering GM HD Truck Factory Hanger Guide
Within the different years and models, GM has interchanged the truck leaf spring hangers. Use the pictures of the factory hangers as a guide to aid in which parts to order.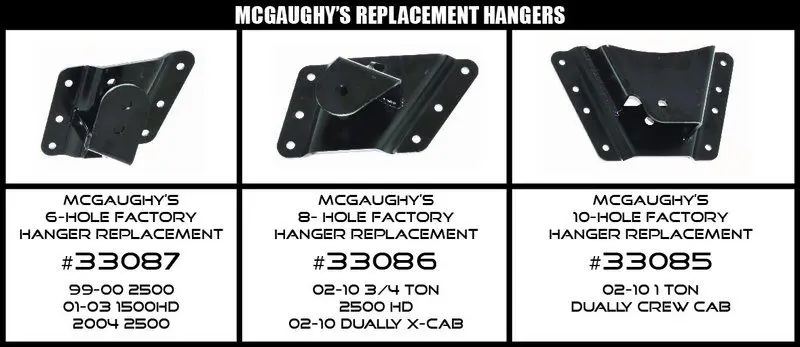 {All kits are 8-LUG Rims}